Welcome to Castles and Cabins
The preferred
Northern Michigan builder.
Call Today: 231 445-9073 Cheboygan ______________________________________
Design / Build – To build only the space you need.
Panelized Wall Systems – Saves money and time.
Homeowner involvement at will
Residential Design / Build
Heating & Cooling Costs Specialist
Dedicated Certified Aging in Place (CAPS) Builder
When building a house, the amount of work that has to be planned, organized and accomplished is daunting.
The number of things that can go wrong as you are building a house is frightening.
To stay on top of the process, you must have a system; and, the better that system is the smoother the project will run.
~New Builds 2023~
Rapid City Rd NW, Rapid City
Ritzler Dr, Rapid City
Lakeside Dr, Mac City
US 23 S, Cheboygan
~New Builds 2022~
S Lakeshore Dr., Lake City
S Birch Haven, Lake City
Scenic Hills, Williamsburg


Our quality is matched only by our customer service…
NOW Serving These Counties in Northern Lower Michigan as your preferred Northern MI Builder
Cheboygan, Emmet, Presque Isle, Eastern Antrim, Northern Otsego, Nothern Montmorency, Northern Kalkaska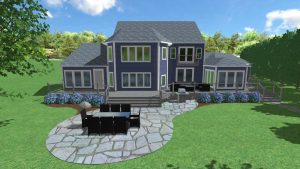 RESNET Professional Builder
The Residential Energy Services Network or RESNET is a not-for-profit, membership corporation that is governed by a board of 20 (who are elected by membership).
RESNET is a recognized national standards-making body for building energy efficiency rating and certification systems in the United States. For more information visitresnet.us

Our Customers Tell Us that we prove…HONESTY & PROFESSIONALISM IS ALWASY THE BEST POLICY
Dedicated CAPS (Certified Aging in Place Specialist)
State of MI Graduate Master Builder of Michigan
State of MI Licensed Builder
State of MI Registered Building Inspector
State of MI Registered Plan Reviewer
Grandfathered in with Vinyl Siding Institute: Certified Installer
Certainteed 4* STAR Contractor
"

There's only one way to succeed in anything,

and that is to give it everything.

I do, and I demand that my players do."

-Vince Lombardi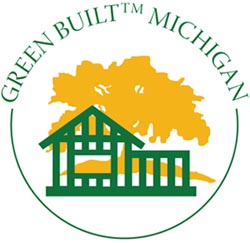 Excellence is to do a common thing in an uncommon way… We Design/Draft all homes that we build.
We Moved! 10/3/21
1414 Shork Blvd, Cheboygan, MI 49721
231 445-9073 office
LAND FOR SALE:
00 Clarissa Ln, Houghton Lake, MI (2 Subdv lots. Buy separate or together)